by Pamela S. Meyers
For years most towns in the U.S. had their milk delivered daily. But how many of you have heard of the Omar Man or the Jewel-Tea Man?
When I was growing up in the fifties and sixties we often traveled from Wisconsin to Ohio to visit my grandparents and cousins. When we did, I experienced the Omar Man who came to households on regular routes, delivering bread and pastries. Bread was bread as far as I was concerned, but to have pastries delivered to your door to satisfy your sweet tooth?
To me that was heaven. Oh how I wished we had an Omar Man in my small Wisconsin town.
I haven't thought about the Omar Man in many years, but last week something prompted me to Google him. I learned that the company started in 1923 in Omaha, Nebraska. It's home office building has now been restored and repurposed into office and event space, but at one time the entire operation included bakery operations in Milwaukee, WI, Columbus, OH, Indianapolis IN, and Omaha. The Omar Man trucks fanned out across the countryside and called on millions of homes, including those in Springfield, Ohio where my extended family lived.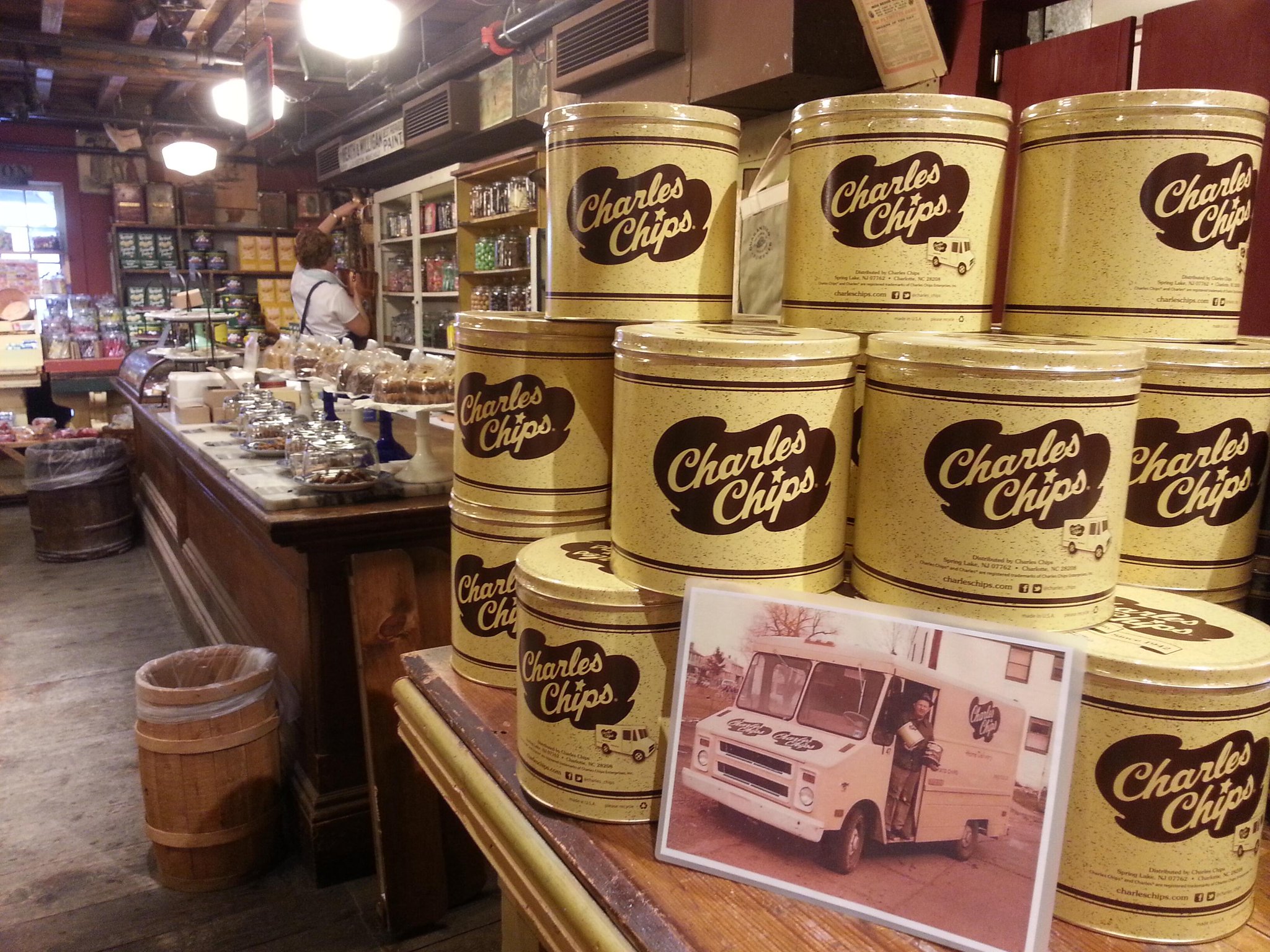 While researching the Omar Man, I came across other similar deliverymen. One of these was the Charles Chips Man, another deliveryman that I encountered on visits to Ohio.
Charles Chips is a regional brand that is still around, but they stopped home delivery in the 70s. I don't know about current times, but back in the day they came in a tin like the ones shown in the picture and never in a bag. Note the photo in the picture of one of the delivery trucks.
The Two Franks
One deliveryman who was popular around the Chicago area, as well as in other parts of the country, was the Jewel Tea Man. The business started in 1899 when Frank Skiff started selling teas, coffee, spices, and extracts door to door. In 1901, Skiff's brother-in-law, Frank Ross, joined in, and they started the Jewel Tea Company on Chicago's south side. Until 1916, the delivery routes were local, but after 1916, they spread nationwide. The Jewel man would call on his customers every two weeks. Over time their inventory expanded, even to include housewares in addition to food items.
In 1932, the company acquired a chain of self-service stores and changed their name to Jewel Food Stores. The number of grocery stores expanded and in 1981, the home shopping
Jewel Grocery store circa 1940s
service was sold. It now operates under the name "J.T.'s General Store."
When I first moved to the Chicago area back in the seventies, I sometimes heard people refer to the Jewel grocery stores as Jewel-Tea and I never got the connection until now.
Jewel Store Today
Locals in the Chicago area now have a large selection of grocery stores to shop in, but Jewel still holds a large portion of the market share. You will often hear people saying something like, "I went to the Jewel today." Where the addition of "the" to the sentence came from I have no idea, but I wonder if it isn't a throwback to the day Jewel's wares arrived in a delivery wagon.
What deliverymen do you remember?
A native of Lake Geneva, Wisconsin, author Pamela S. Meyers lives in suburban Chicago with her two rescue cats, an hour's drive away from her Wisconsin hometown which she visits often to dig into its historical legacy. Her novels include Thyme for Love, and Love Will Find a Way, contemporary romantic mysteries, and her 1933 historical romance, Love Finds You in Lake Geneva, Wisconsin. She can often be found speaking at events around Lake Geneva or nosing in microfilms and historical records about Wisconsin and other Midwestern spots for new story ideas