Frugal living isn't what it used to be, but thrift might be making a comeback in ways we haven't experienced since WWI, the Great Depression, and WWII. Not even since the "energy crisis" of the 1970s or the recession of the early '80s--those years when my hubby and I lived on venison roasts and rabbit in the crockpot.

It's no secret that America is looking at economic crisis, and the world at large isn't doing much better. With inflation jogging steadily upward, the summer looks grim. Of course, those of us who've been watching events with a long view want to do whatever we can to prepare, so many of us are returning to basics.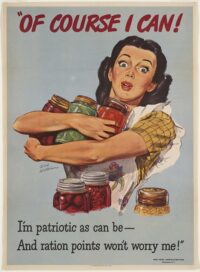 I'm reminded of some of the things my grandparents taught me about harvesting and putting by as a child. One of them I included in my WWII novel Season of My Enemy is to harvest dandelion greens for the table. They're an unlimited springtime vegetable as healthy as spinach! You can eat them cooked or fresh, stems or leaves. The roots, leaves, or flowers can all be used to brew a healthy tea too. I haven't tried dandelion tea, either home-picked or store bought, but I plan to pull some roots and do that. (Dandelions just started blooming about a week ago in northern Wisconsin.)

In that same spirit, a couple of my granddaughters and I decided it was time for a project. I told them how we could make dandelion jelly, or as some folk call it "Poor Man's Honey", and they wanted to do it right away. I'm not sure that it's a big money saver, although in terms of using honey to sweeten our tea, it's a nice substitute. But let's face it, it's mostly sugar water--with the added benefits of what dandelions have to offer.

Dandelions contain natural antioxidants that can:
reduce inflammation.

manage blood pressure.

control blood sugar.

lower cholesterol.
I'm not sure how much of that is negated by adding the sugar, but you can use real honey to make the jelly instead, and you might even try a sugar-free pectin. For our project, we used no pectin at all. I rarely use pectin these days when making jams and jellies. (Which is definitely a money saver!) I just cook it a lot longer--like reducing down sap for maple syrup. If I'm really desperate for a thickener, I throw in a cup of mashed blueberries. They contain a ton of natural pectin. Apple peel is another option.
Back to our dandelion jelly. The girls headed out with a big mixing bowl and began plucking fully-opened dandelion flower heads. Not-yet-full heads produce a more bitter taste, so I'm told. These they then painstakingly pulled the yellow petals from while watching princess movies. It took a couple of hours to fill a quart jar.
I covered the dandelion petals
with four cups of boiling water
in a two-quart jar, capped it with a coffee filter and rubber band, and let it brew overnight. Some folks just boil the petals for a bit, others brew it for about four hours or more (like I did). The more green you leave (stem or leaves), the more bitter or strong your results could become. We pulled only the petals.
Then we strained the juice. It looked hideous at first! See how brownish-green it looks in the jar? I strained it with just a strainer, and then did it again using a coffee filter in a strainer. But as we began to simmer it, the golden color returned.
The girls helped me add sugar at an almost 1:1 ratio, and we also added a couple tablespoons of lemon juice. Fresh lemon would be lovely, but I didn't have any. A squeeze of orange would add a nice flavor too. Next time!
Our jelly bubbled for about 1/2 hour, until it seemed to be getting a little thicker. Then grandma ladled it into hot jars and water-bathed them for a few minutes.

There are a ton of recipes on the web for making dandelion jelly, so I'll let you search those out. Ours was a mostly-guesswork version, and it turned out well. Our jelly didn't set great this time. It's a little loose, but very honey-like. We'll probably use it as a sweetener for other tea. It's very tasty and not bitter at all!
And these two little dandelions are very sweet too!
Straining the Brew
What are some ways you plan to return to frugal living, if any?
Any thrifty ideas you want to share?
Releasing June 1st, 2022!
Season of My Enemy (Heroines of WWII series)
Only last year, Fannie O'Brien's future shine bright, despite the war pounding Europe. Now with her father's sudden death and her brothers overseas, Fannie must now do the work of three men on their 200-acre Wisconsin farm—until eight German prisoners arrive as laborers and, just as Fannie feared, trouble comes too.
Captain Wolfgang Kloninger is relieved that his boys are off the warfront, keeping busy working the O'Brien farm, until they can go home again and he can return to his teaching position in Germany.
Crops take precedence, even as "accidents" happen around the farm. Could a saboteur be among them? Fannie is especially leery of the handsome German captain who seems intent on cracking her defenses. Can she manage the farm and hold her family together through these turbulent times, all while keeping the prisoners—and her heart—in line?

Grab Season of My Enemy!